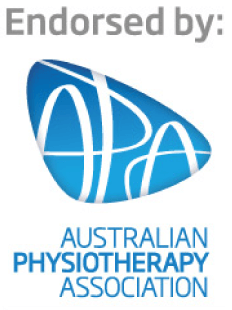 Thermoskin is endorsed by the Australian Physiotherapy Association (APA)
Thermoskin is the number one choice for braces and supports amongst Australian Physiotherapists. Since 2002 we are the only brand within the braces and supports category to partner with and have products endorsed by the Australian Physiotherapy Association (APA).
"The Australian Physiotherapy Association actively supports products that offer excellent health outcomes for all Australians. After meeting strict criteria, the Thermoskin range of heat retainer products has been endorsed – the first and only such range to carry the APA name.
Thermoskin products provide heat therapy to reduce pain for people with soft tissue injuries, arthritis or repetitive strain injuries.
We are excited to put our name to such an excellent range of products.
- Australian Physiotherapy Association Former National President
Who is the APA?
With over 29,000 members, the Australian Physiotherapy Association (APA) is the peak body representing the interests of Australian physiotherapists and their patients. They are committed to the professional excellence of their members, constantly working towards better patient outcomes and improved health conditions for all Australians.
The APA only chooses to work with partners that are not only industry/category leaders but provide an added benefit to the physiotherapy community. Any products deemed worthy of APA endorsement go through a rigorous process to ensure they are fit for purpose for professional endorsement. Products carrying the APA endorsed logo provides consumers with confidence that the product has been fully evaluated thus providing a level of security and trust.
Are you a physio, allied health professional or sporting club wanting to sign up for professional pricing?
If you're a professional practicing in a health-related field, you're eligible to apply for a professional login. Experience the pricing benefits and rewards on our range of quality healthcare and allied health supplies by signing up today.
If you are a Sporting club, we have a special price set up for you. Apply now and let us cater to your needs!
Discover more about our APA endorsed ranges here: